Best Barnett Ghost 410 Crossbow review
Posted on
Is Barnett Ghost 410 Crossbow a right choice?
I know that it is really a hectic task to seek out the right crossbow for your hunting purpose. Especially, when there are lots of options available in the online and offline market for users. So, we are going to easy your way to find the right partner for the best hunting experience in this article.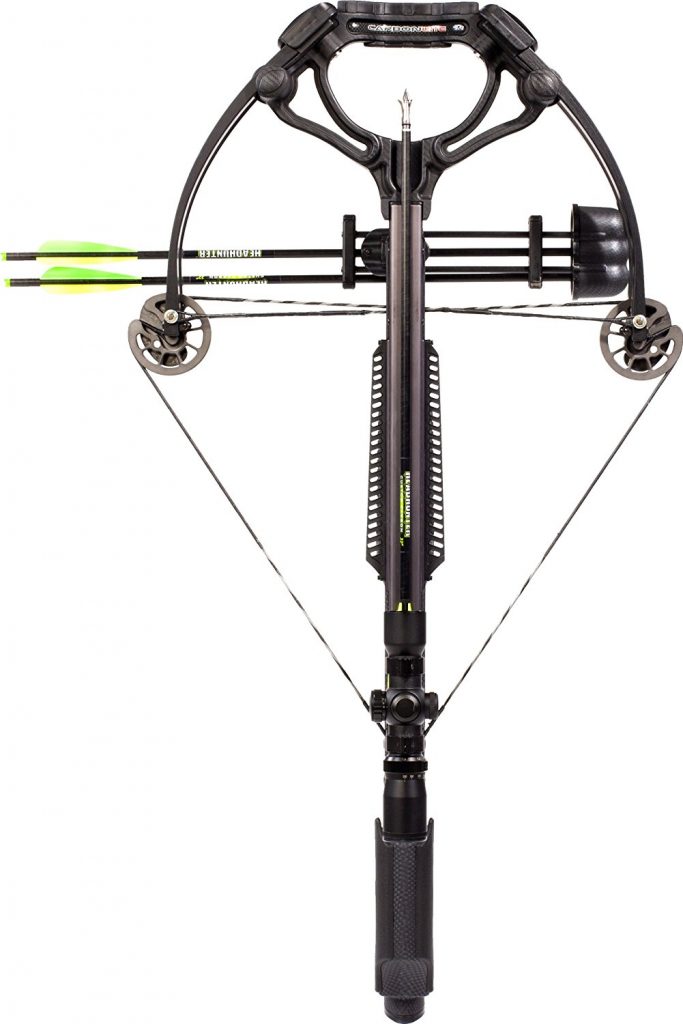 After analyzing lots of crossbows in the market, I can assure you that the Barnett Ghost 410 Crossbow is the best one available which can help you to attain the best possible outcome for your hunting experience. Right now, It is one of the most powerful crossbows online and due to its quality and power, the price of this crossbow is a little bit higher than its other peer competitors. The market price of this product is $1200.
The best features of this product are its portability and fast response time for releasing the arrow from the bow. In amazon.com, we found some excellent customers reviews related to this product. According to us, Barnett is the best brand available in the market for crossbow buyers right now.
Features of Barnett Ghost 410 crossbow:
It has an amazing 410 FPS speed.
The Weight of this crossbow is 185 lbs.
It contains three arrows, rope cocking device, Quiver, 3×32 Illuminated Premium Scope, and Talong Sling.
It has 20" Axle to Axle.
 The power stroke of this crossbow is 15.375".
It is having Carbonite Riser Technology (CRT)for better handling.
It has 5-1 safety factor as well.
How to assemble the Barnett Ghost 410 Crossbow?
It is one of the simplest tasks to assemble the Barnett Ghost 410 Crossbow due to the cocking stirrup on the riser. You just have to follow the below instructions to make your crossbow functional for good hunting experience.
First, connect the riser to the stock.
Use the arrow Quiver Mount and screw it.
Now, you have to mount the scope.
This procedure will take 5-10 minutes only due to its super simple structure.
Pros of Barnett Ghost 410 Crossbow:
Has 150 ft-lbs of kinetic energy with crushing 410 FPS speed.
It gives  super accuracy inside the range of 70 yards.
Light weight and contains short axle length.
Contains enough power to terminate any small living creature in the forest.
It has the best quality scope to create a better target for you.
Carbonite Riser Technology provides the crossbow a well-balanced handling.
Cons of Barnett Ghost 410 Crossbow:
It needs too much string waxing for the prevention of serving separation.
The grip of Barnett Ghost 410 Crossbow:
By looking this weapon, it will give me a glimpse of predator movies in which the villain has a crossbow weapon. That movie gives me the goosebumps right now as well. It has an anti-dry fire mechanism in which if someone cocks the weapon, then automatically it starts the safety option in a crossbow. The grip of this crossbow is comfortable and it has CRT technology to maintain the handling of crossbow well-balanced.
So, what are you waiting for, hunters? I know that it is a little bit expensive than other crossbows in the market but it is worth it to buy a right partner for you in the forest hunting.



---
No Replies to "Best Barnett Ghost 410 Crossbow review"
---